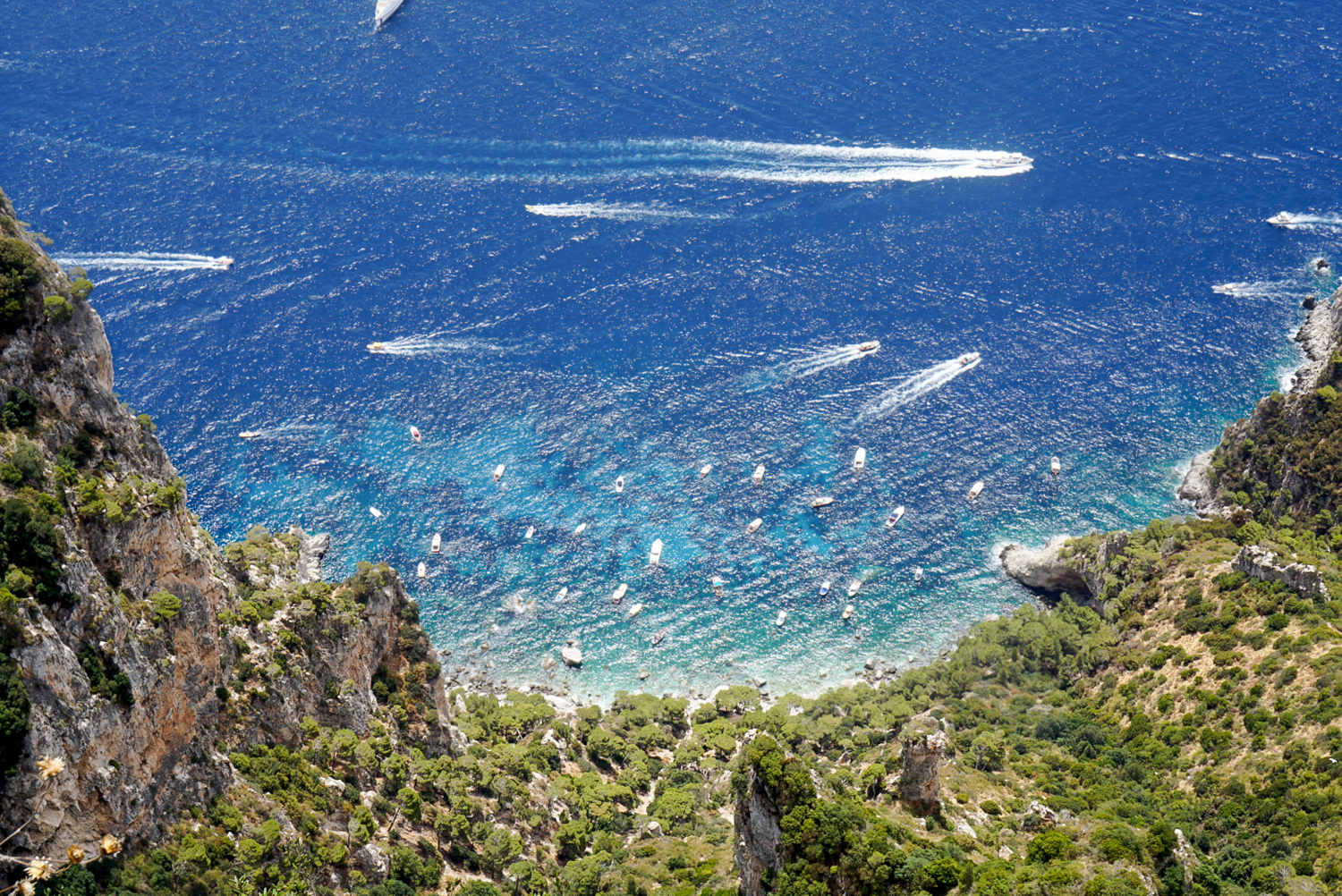 To understand the true beauty of the Amalfi Coastline, you really must experience it for yourself. The breathtaking images cannot do this region justice!
55km of "divine coast" is comprised of 13 towns: Amalfi, Atrani, Cetara, Conca dei Marini, Furore, Maiori, Minori, Positano, Praiaiano, Ravello, Scala, Tramonti and Vietri sul Mare. Each town has unique traditions but they are connected by a signature character. Charming little villas nestle in the countryside in hues of pastel and white. Situated against a backdrop of the most breathtaking cliffs, crisp blue sky and sparkling waves frame the coastline like a painting.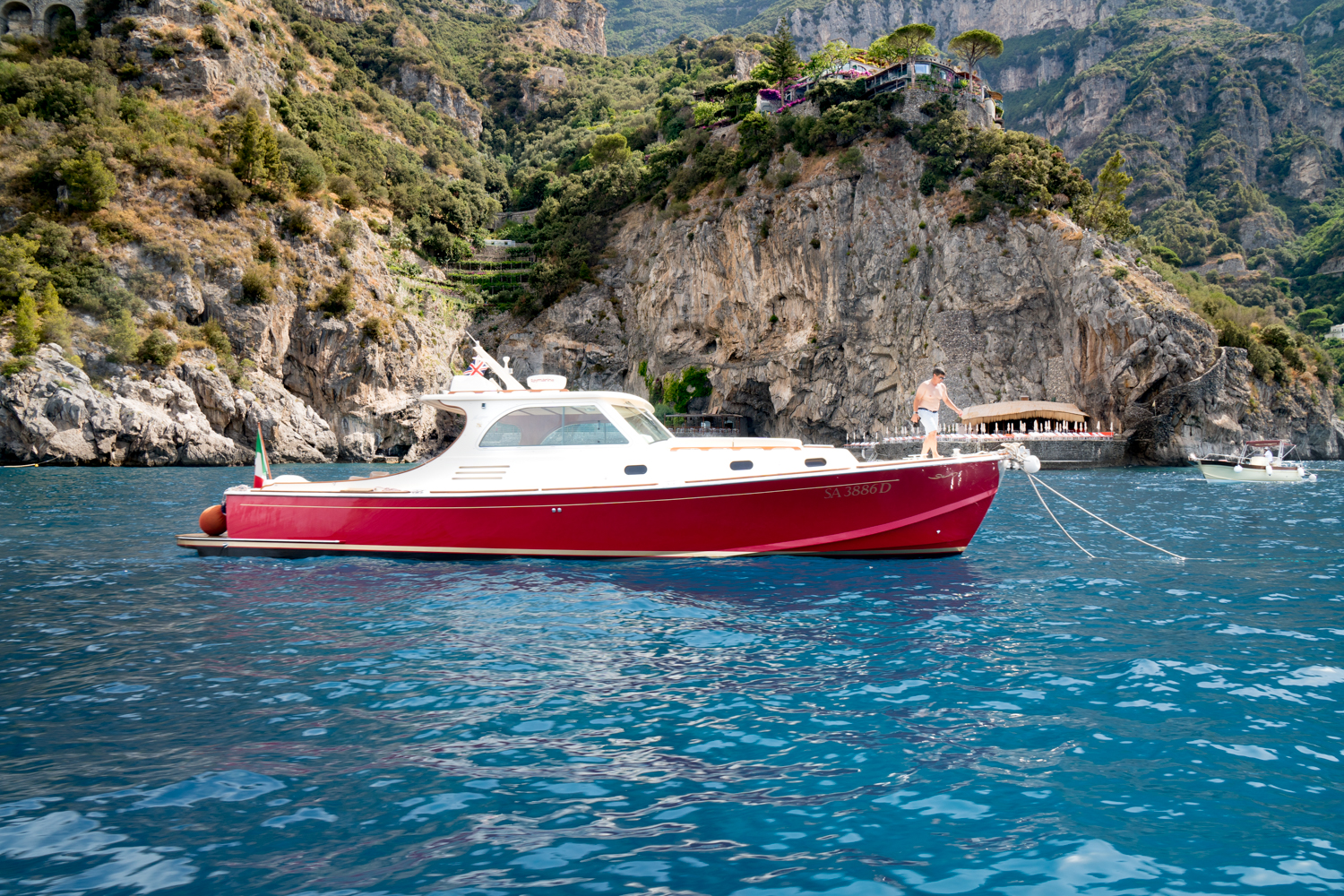 The absolute best way to travel through this wondrous destination is by boat. There is something so romantic and luxurious about viewing the Amalfi Coast by sea. During our stay in Positano, we joined two small-group boat tours, each with a different focus.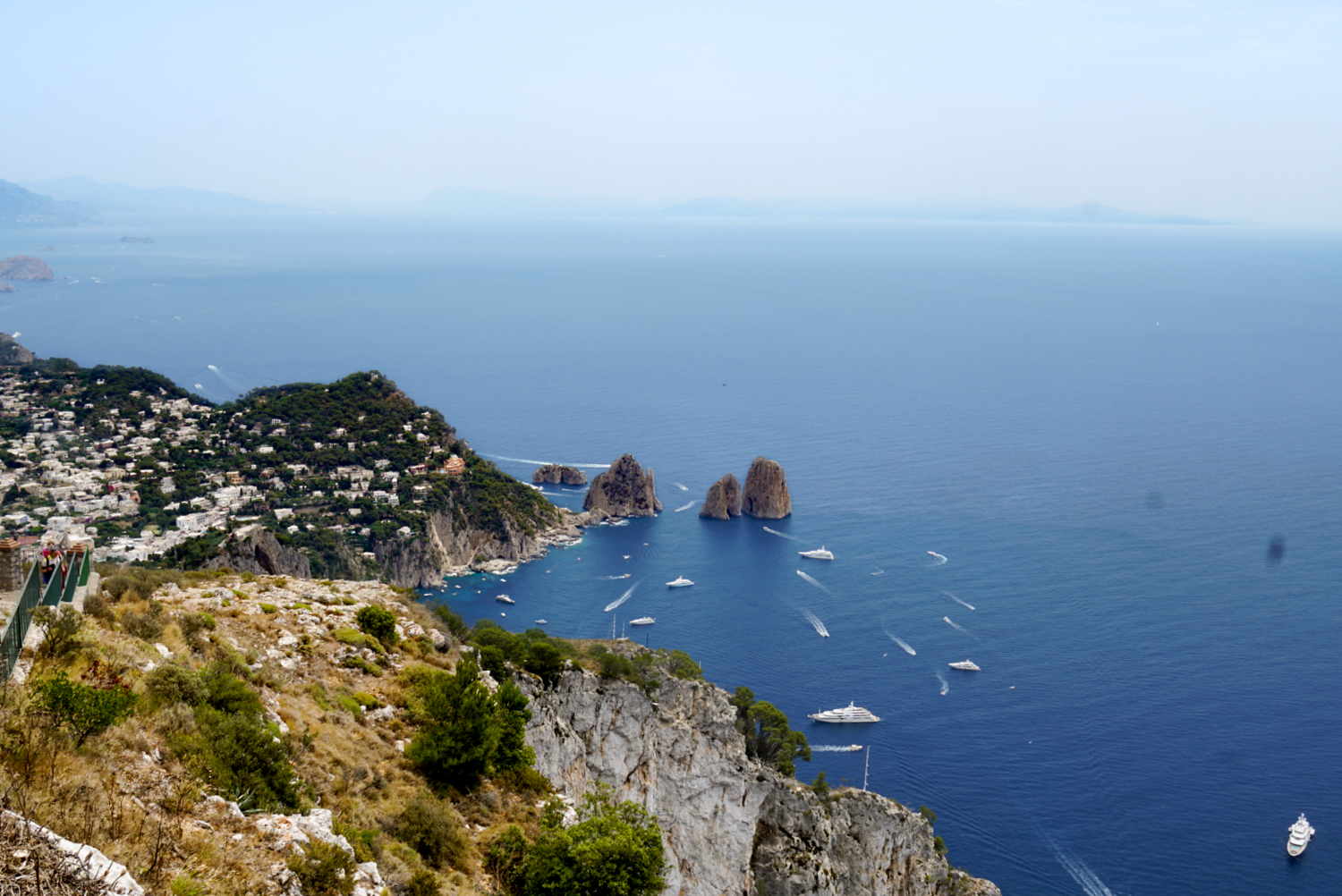 Departing from Positano, we cruised on a small speedboat to Capri island for the first tour. The small boat allowed us to pause along the way and explore little grottos. The water was refreshingly cool and clear for a swim, with plenty of time to dry off before arriving to Capri. Although the trip was supposed to include a visit to the famous Blue Cave (or Blue Grotto) we chose to forego the visit because of the long wait to get in. (This is often the case during a visit in high season.) To reach the blue cave, your tour boat must cue in a line, and once you reach the "top" you may enter the cave in a small rowboat. We had more fun exploring the small grottos on the tour!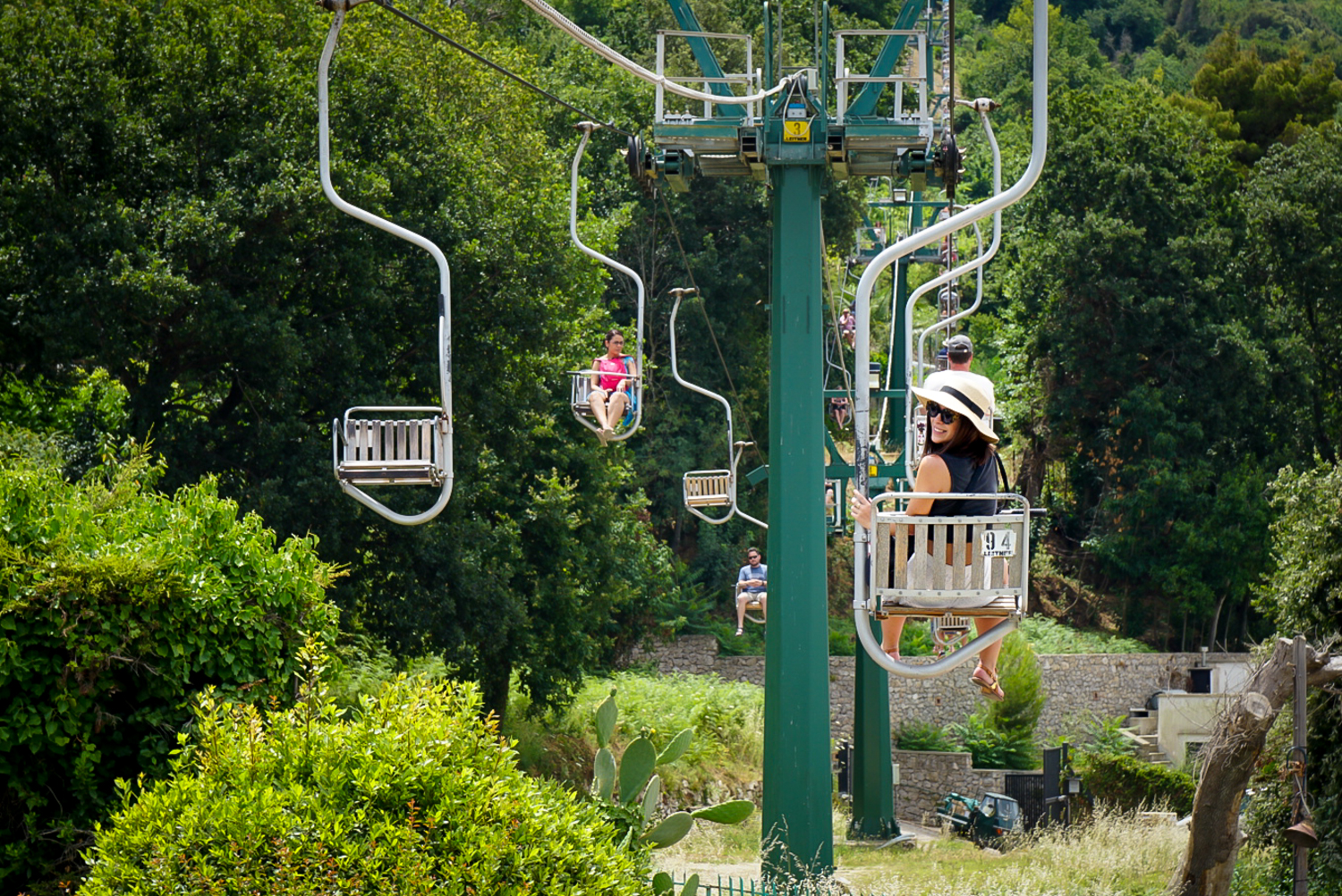 The gondola ride up to Anacapri is a must-do! It is a trip for the brave - a single seat chairlift to the top of a mountain. Despite being afraid of heights, the solo ride up was worth it to see the spectacular view. The ride back down was a lot less scary than going up!
Our second boat tour focused on immersion in the true beauty and history of the Amalfi Coast. We had a chance to hear fascinating facts and stories from the guide, swim in more beautiful grottos and discover hidden beaches along the way. Spotting villas of celebrities, such as Sophia Loren, was a treat for anyone who loves spectacular design and luxury.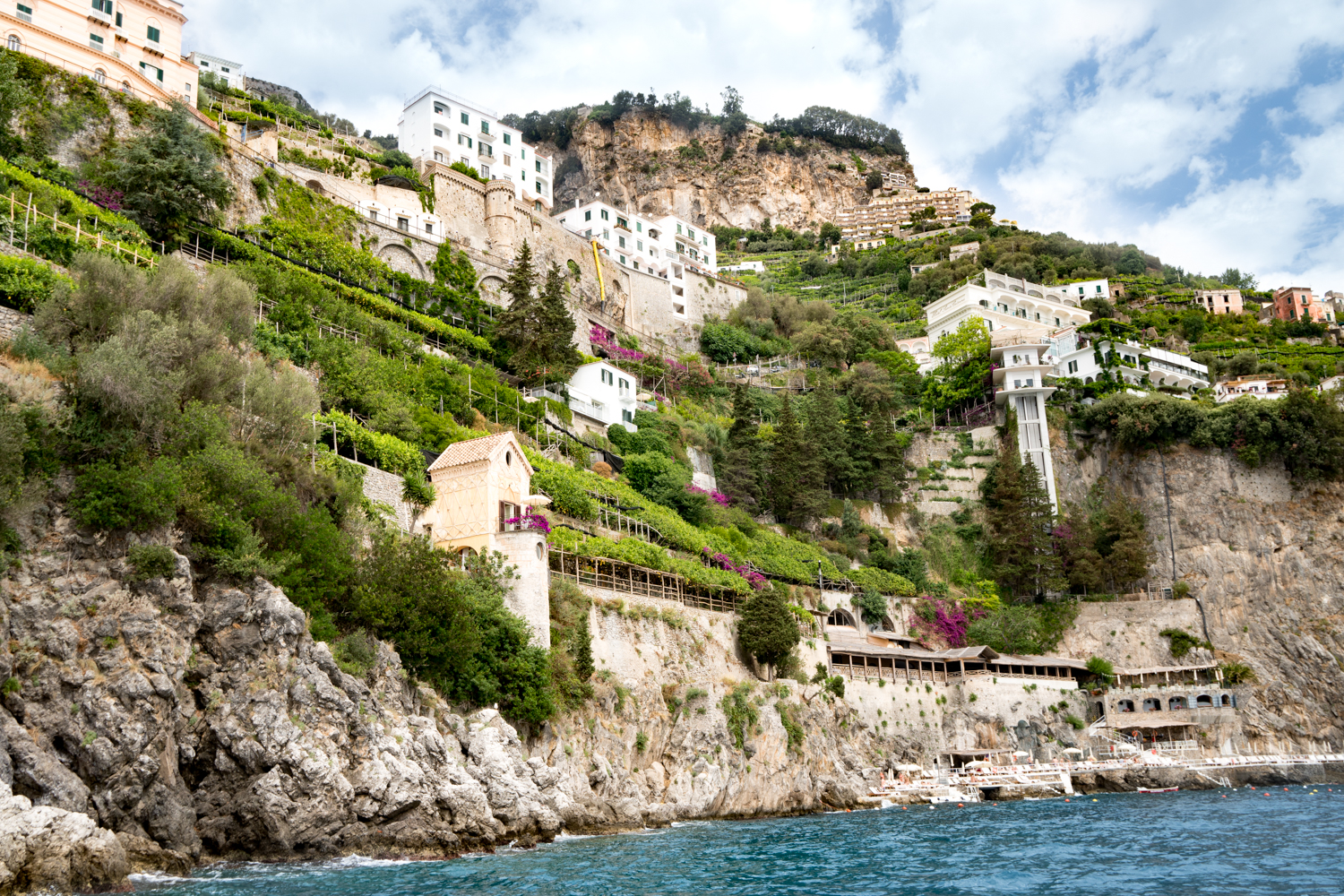 A day can't be completed without a relaxed meal of local flavours, so we stopped at a beach club near Praiano. Lunch included a glass of Campania Region wine and spaghetti served with freshly caught lobster. Delicious!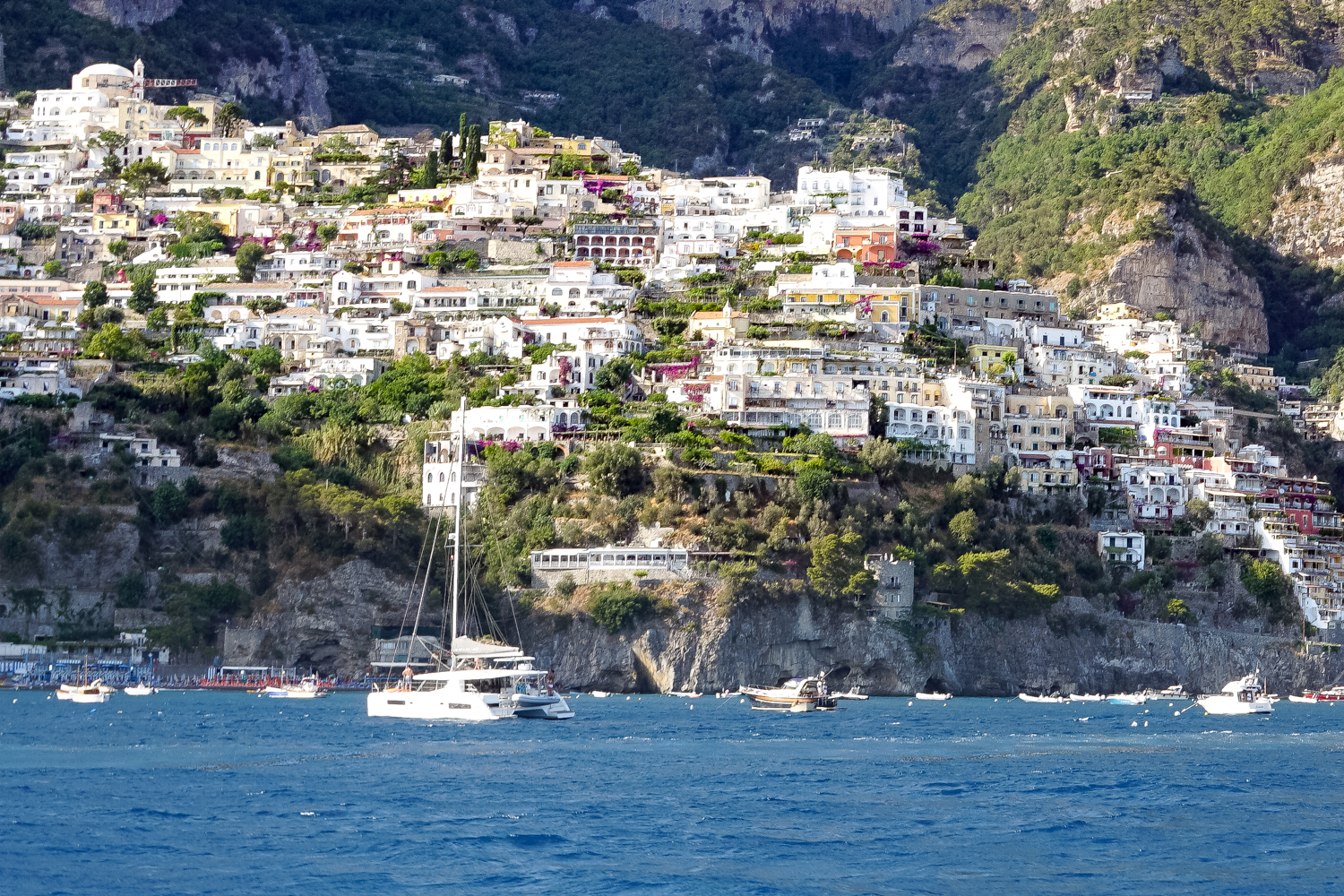 Experiencing the Amalfi Coastline by boat allows you to see the towns in their most raw forms, and is my top recommended tour. You can truly appreciate the small fishing villages with their incredible villas, and learning history from a local as you cruise the coast is simply magic.