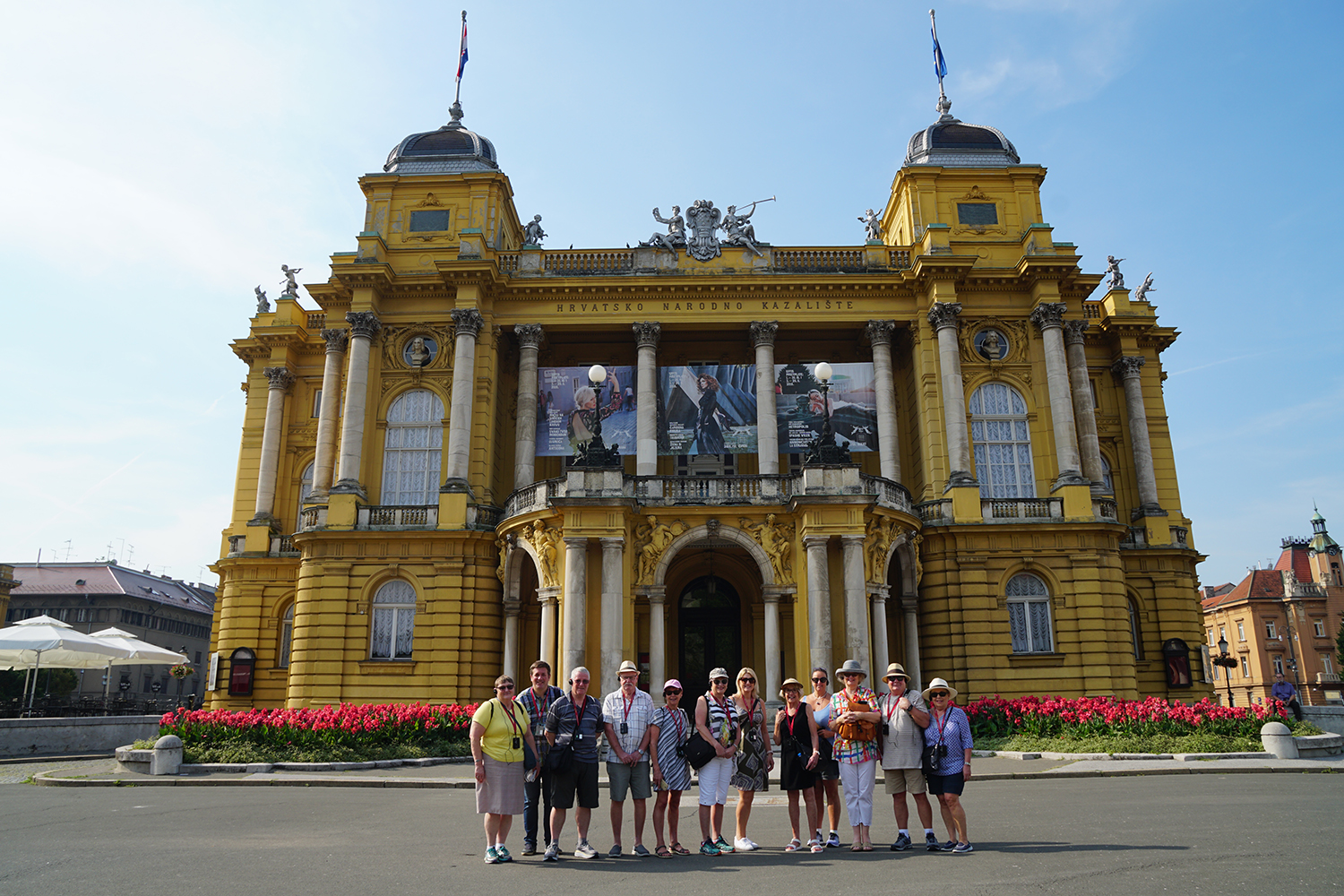 In August I had the pleasure of hosting a lovely small group of New Zealanders on our Tour & Cruise 'A Taste of Croatia & Slovenia'. We designed a pure, authentic itinerary showcasing the best of Croatia and Slovenia.
Croatia Times Travel is a New Zealand owned and operated company with a Croatian heritage. We are truly passionate about Croatia and its surrounding destinations, sharing these with our customers and crafting extraordinary experiences for their travels.
The 3-week experience combined a two-week coach tour travelling from Zagreb to Split, followed by a one-week small ship cruise, finishing in Dubrovnik.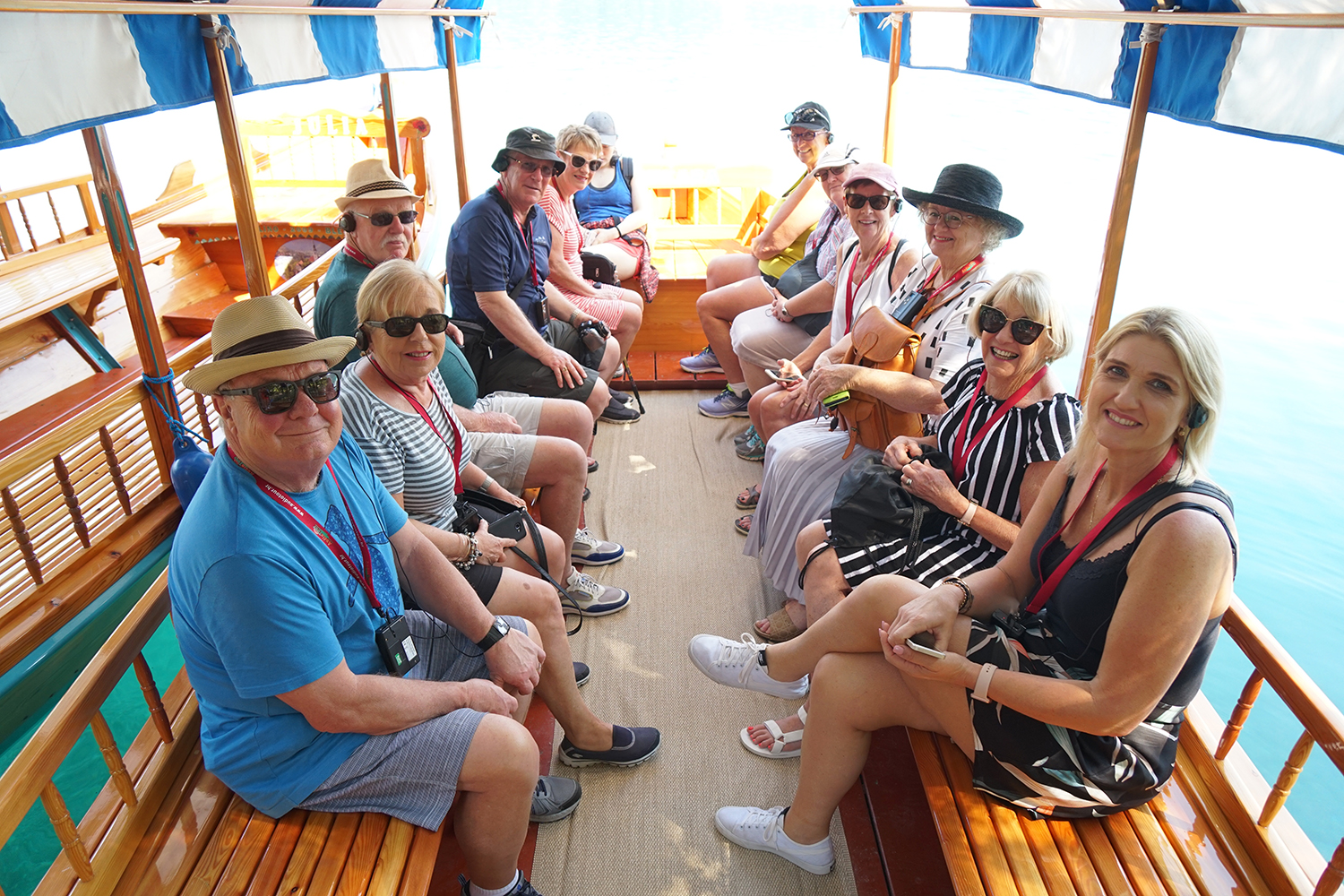 Our journey kicked off in Zagreb with a guided walking tour by our wonderful Tour Director, Vanja. A true born local, Vanja enthralled us with the best parts of the city. The short funicular ride joining the lower and upper town was delightful, but exploring the baroque city centre with Austro-Hungarian architecture was as much a highlight as Vanja's stories. We spent the following afternoon in the Hrvatasko Zagorje region exploring Varaždin, famous for its 14th century castle. We nearly had the town to ourselves as we strolled the streets sampling domestic honey and brandy and enjoying delicacies in the town square.
Our visit to Slovenia was special. Staying in the centre of Ljubljana placed us in the heart of local culture with its infectiously lively atmosphere. Our hotel led into the main square of the city and the famous Dragon Bridge connecting to the medieval Old Town. Vibrant colours, music, market stalls, and a friendly mix of locals and tourists were right outside our door. A quiet evening at a picturesque bar on the river, sampling locally brewed beer and cocktails, was the perfect nightcap.
Lake Bled was another standout. Perfect weather highlighted incredible vistas of the Julian Alps framing the lake and island, coloured in dreamy blues and greens. The Pletna Boat ride to Bled Island gave us the opportunity to experience this transportation unique to Bled. As with Venetian gondolas, Pletna boats and their operation are a legacy handed down through family generations.
Returning to Croatia, we passed through the impressive subterranean underworld of the Postojna Caves, one of the largest karst caves in Europe. Opened in 1872, the complex infrastructure offers a fascinating subterranean paradise. We later visited one of the country's most prestigious wineries in the Istria region to taste renowned Malvazija wine, local cheeses, salamis and olive oil, before arriving in Poreč for four glorious nights. Located on the coast of Istria, our hotel on the Riviera overlooked the gorgeous Adriatic Sea. Our stay was enriching as we engaged in all the region's offerings, including its captivating history strongly influenced by Venetian, Roman and Austro-Hungarian predecessors.
Pula was next with its impressive Roman Amphitheatre and winding alleyways, followed by the gorgeous old fisherman's town of Rovinj. The famous truffles at Motovun absolutely had to be tasted before heading to an Italian-style lunch in a traditional Istrian restaurant. We dined on delicacies including handmade fuži pasta with truffles, gnocchi with meat sauce, carpaccio of beef and zucchini, a sensational array of local desserts and regional wine. A local Olive Oil producer taught us the craft of olive oil tasting, before we had our first dip in the Adriatic Sea and relaxed at the beach. A sensational day was also spent exploring Venice.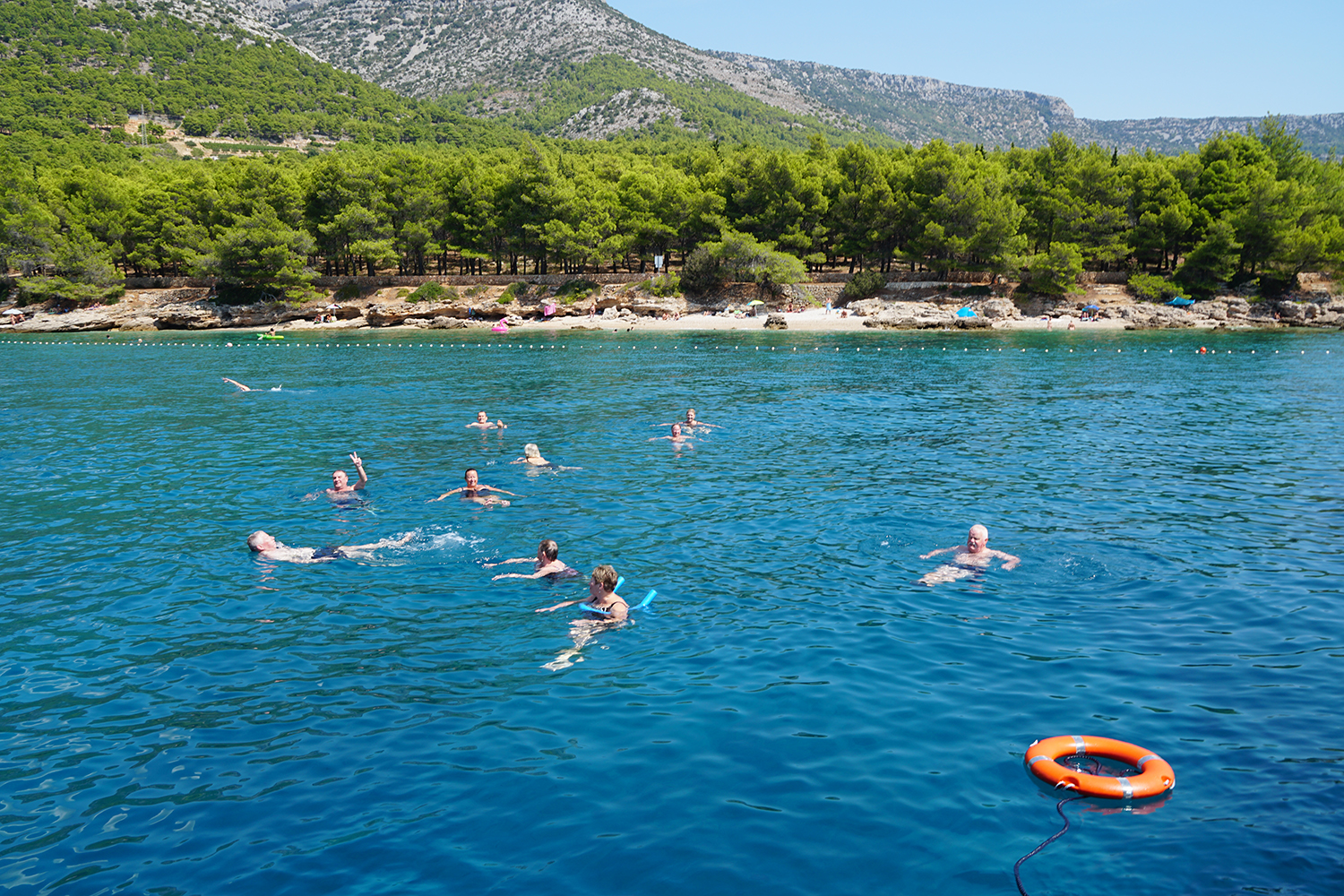 En-route to the Plitvice Lakes, we enjoyed a night in Opatija, an ancient playground of Austro-Hungarian nobility. After the diversity of history, landscapes and cuisine of other regions, it was refreshing to visit the National Park and appreciate its natural wonders. The following day we headed to the Dalmatia region for two nights in Zadar, famous for its Old Town of Roman, Venetian and Byzantine ruins and beautiful promenade. The latter is an award-winning urban space with Salutations to the Sun and Sea Organs.
En-route to Split we stopped in Šibenik, home to a stunning UNESCO World Heritage Site - St James Cathedral. We spent our final evening of the tour dining on a splendid terrace overlooking the Split promenade and Old Town. Mediterranean influenced cuisine included a gorgeous tuna carpaccio, handmade gnocchi and beef grilled on a wood-fire barbeque.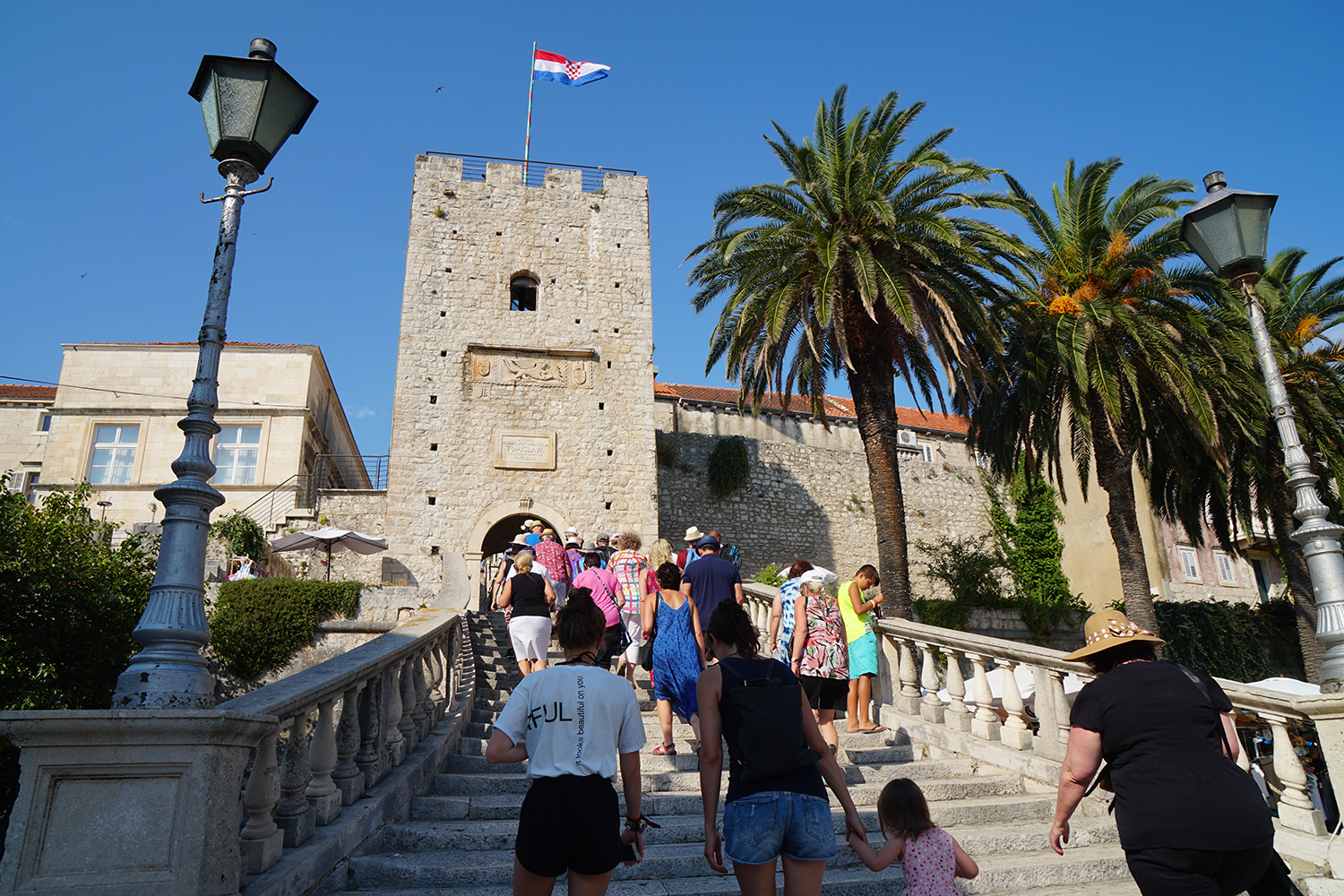 Finally, we set sail on our Small Ship Cruise aboard MS Mama Marija, a sparkling new vessel for 2018. For the next seven days we blissfully cruised along the stunning Dalmatian coastline, Island Hopping from Trogir to Brač, Vis, Hvar, Mljet and Korčula before ending in Dubrovnik. Relaxing days onboard included swimming in beautiful bays before arriving to our overnight ports mid-afternoon. Exploring in the afternoon sunshine gave way to evenings dining in local restaurants and sauntering through alleyways, before catching richly-layered sunsets from the coast. It's truly the best of both worlds - from mornings on azure seas to evening sunsets from different harbours, this dazzling cruise was the perfect end to a spectacular experience, never to be forgotten.