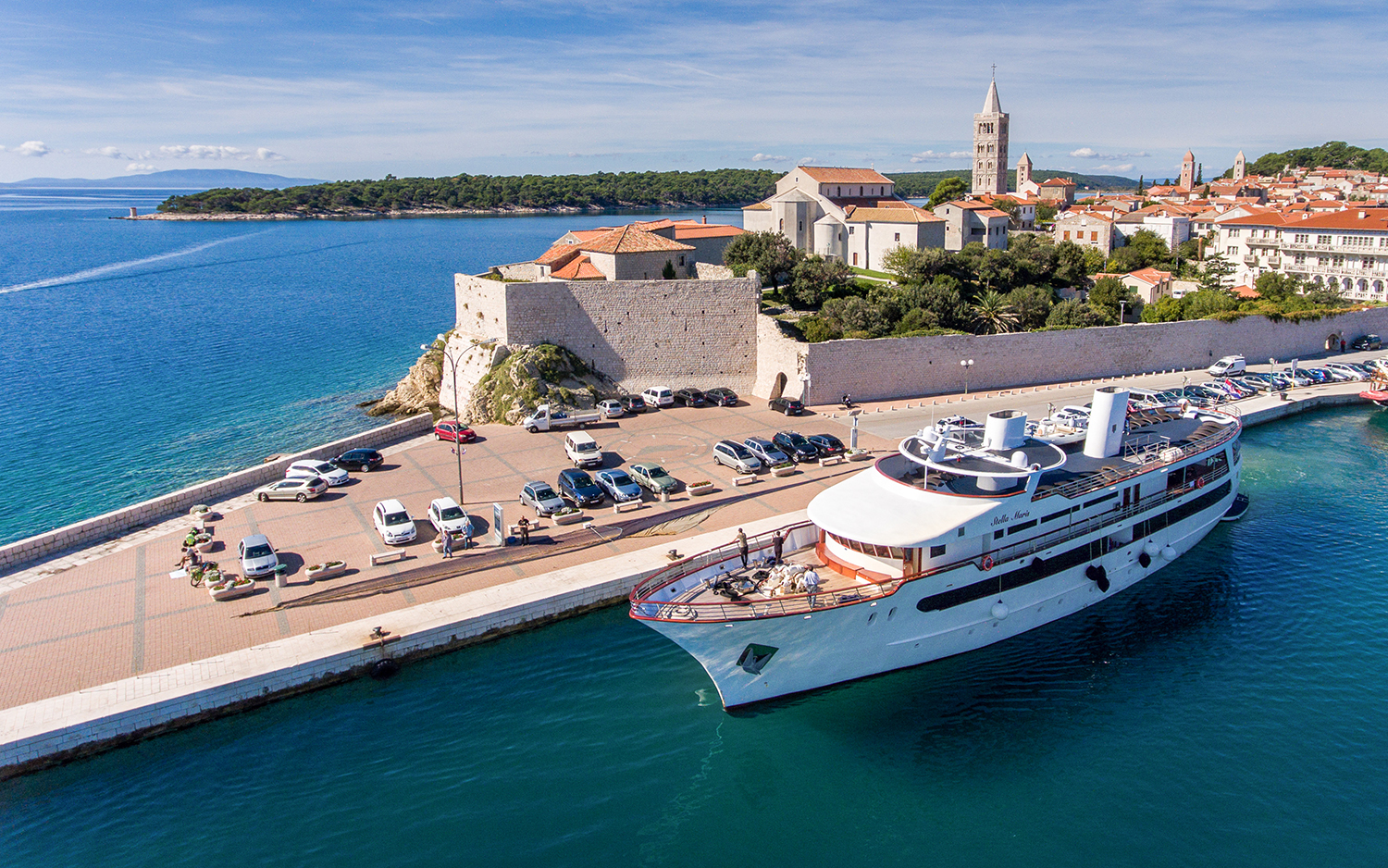 Desa Posa from Croatia Times Travel discusses her most recent visit to Croatia where she Self-Drove and experienced its sensational Adriatic Coastline by Small Ship Cruise.
Have you ever thought about visiting Croatia? If not, after reading about my most recent travel experience I am certain you will be enticed to visit this stunning destination and even some of its surrounding countries.
After landing in Zagreb, we headed straight to our hotel for a much-needed shower and quick rest before setting off to explore this fascinating city. Zagreb is home to a mix of 18th and 19th century buildings with many charming parks, squares and city markets, and we found a lovely local restaurant for an evening meal and a few quiet drinks in the city centre.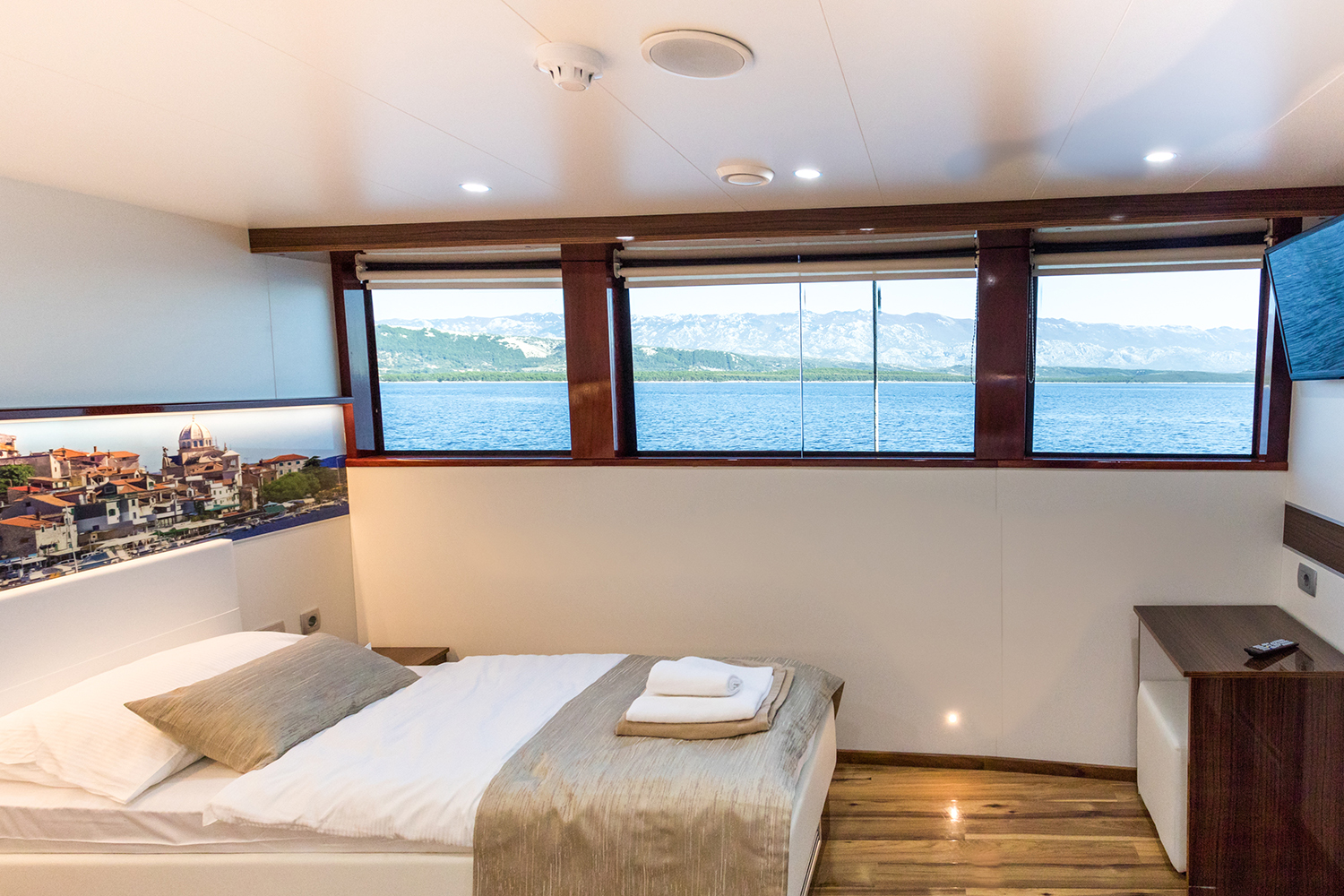 The following morning, we set off on our adventures following the Tailored Self-Drive Itinerary that Croatia Times Travel had prepared for us. We opted for our rental car to be delivered to our hotel and after setting the GPS we were off! Leaving the city behind, we travelled to Rastoke, an easy 1 hour and 30-minute drive along the motorway (110 kilometres). This 300-year-old small watermill village is located at a natural phenomenon where the Slunjčica River splits into several river branches, flowing across cascades into the Korana River. The village has grown around the river with many small waterfalls and is well-worth a stop en-route to Plitvice Lakes National Park.
After sightseeing and a coffee we made our way to our accommodation at the beautiful Plitvice Lakes National Park. This 295 sq-km forest reserve in central Croatia is known for a chain of 16 terraced lakes, connected by 92 cascading waterfalls that extend into a breathtaking limestone canyon. Walkways and hiking trails wind around and across the water, and an electric boat links the 12 upper and 4 lower lakes. The natural wonders of Plitvice exceeded all expectations!
Spending the night in Plitvice gave us more time to explore both the upper and lower lakes. You don't have to be super fit, but with all the amazing scenery you need time to explore the natural phenomenon at leisure and to allow time to take plenty of photos. I highly recommend you take a sensible pair of walking shoes.
Next stop was Poreč. Driving into central Istria was a sight to behold with its many Tuscan influences. We took time to explore the back roads of Motovun and sample many truffle-influenced meals, including ice cream! We decided to spend a couple of nights in Poreč as our base. Day trips were the perfect way to visit various wineries, enjoy the local charm and partake in a wine or two! Istria offers a place for people looking for a mixture of history, culture & gourmet experiences.
The highlight of our trip was our Small Ship Cruise the Coastal Heritage Luxury Cruise on MS Stella Maris from Poreč to Dubrovnik. This is a new route for the 2018 season and the itinerary is more 'off the beaten track' and comprehensive than the traditional cruises from Split to Dubrovnik. The Stella Maris cruises the entire Croatian Coastline over a period of 7 nights.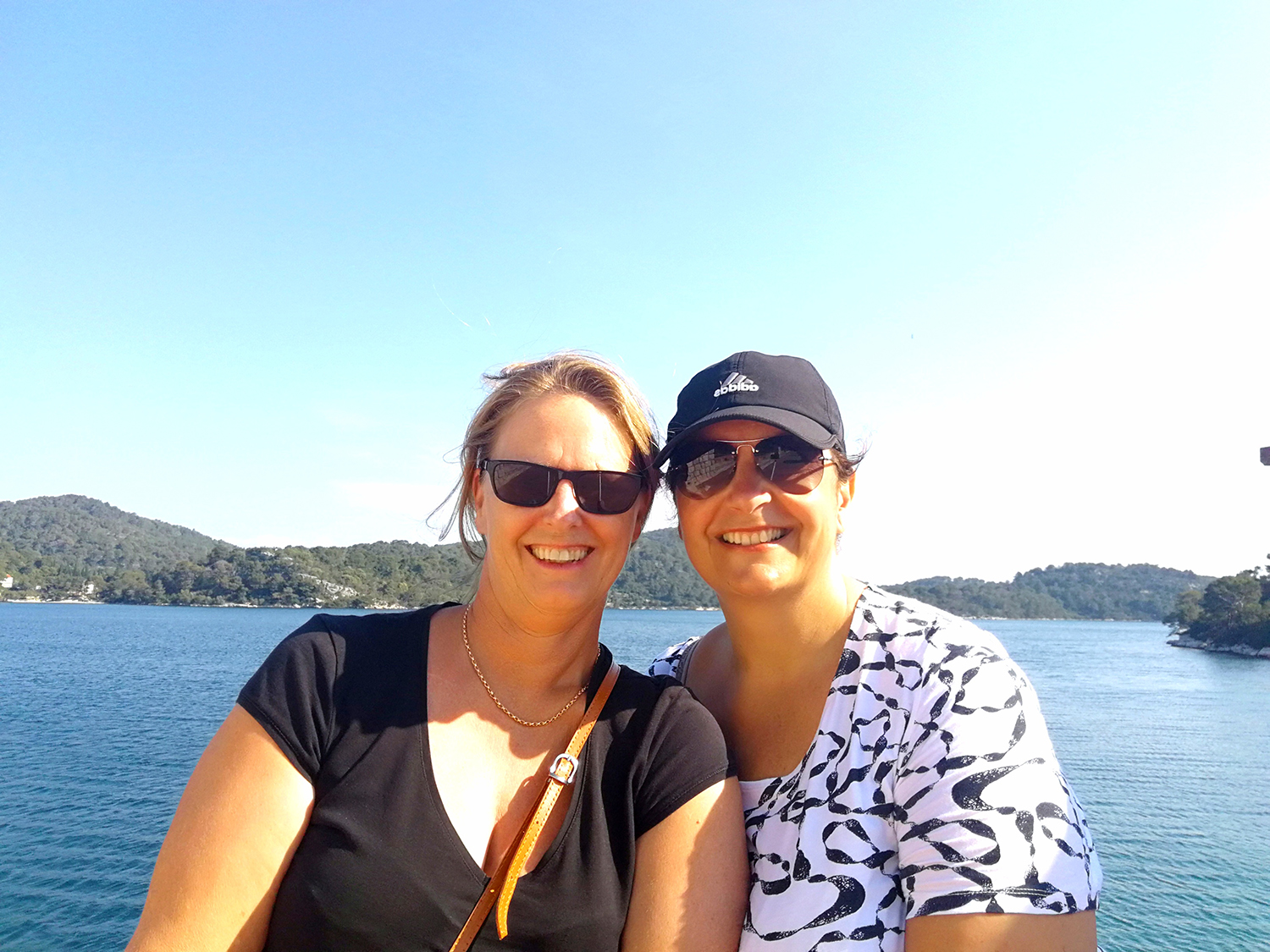 Some highlights included stopping in Pula, Rovinj, Brijuni, Zadar and Dubrovnik just to name a few! That also included visits to two National Parks and two UNESCO World Heritage Sites. Mljet National Park is one of the most alluring and a definite favourite! The deep vegetation, crisp pine forests and dreamy turquoise and clear green saltwater lakes are exceptionally scenic. A new destination greeted us each day, with a walking tour by a local guide, enchanting us with their local knowledge and history of the region.
Meals were exceptional with 4-course lunches and dinners, so don't expect to come home lighter! We ate some of the best, freshest seafood we've ever had. A vibrant mixture of Australians, Canadians, Americans and New Zealanders were on board, and the weather for early May was lovely.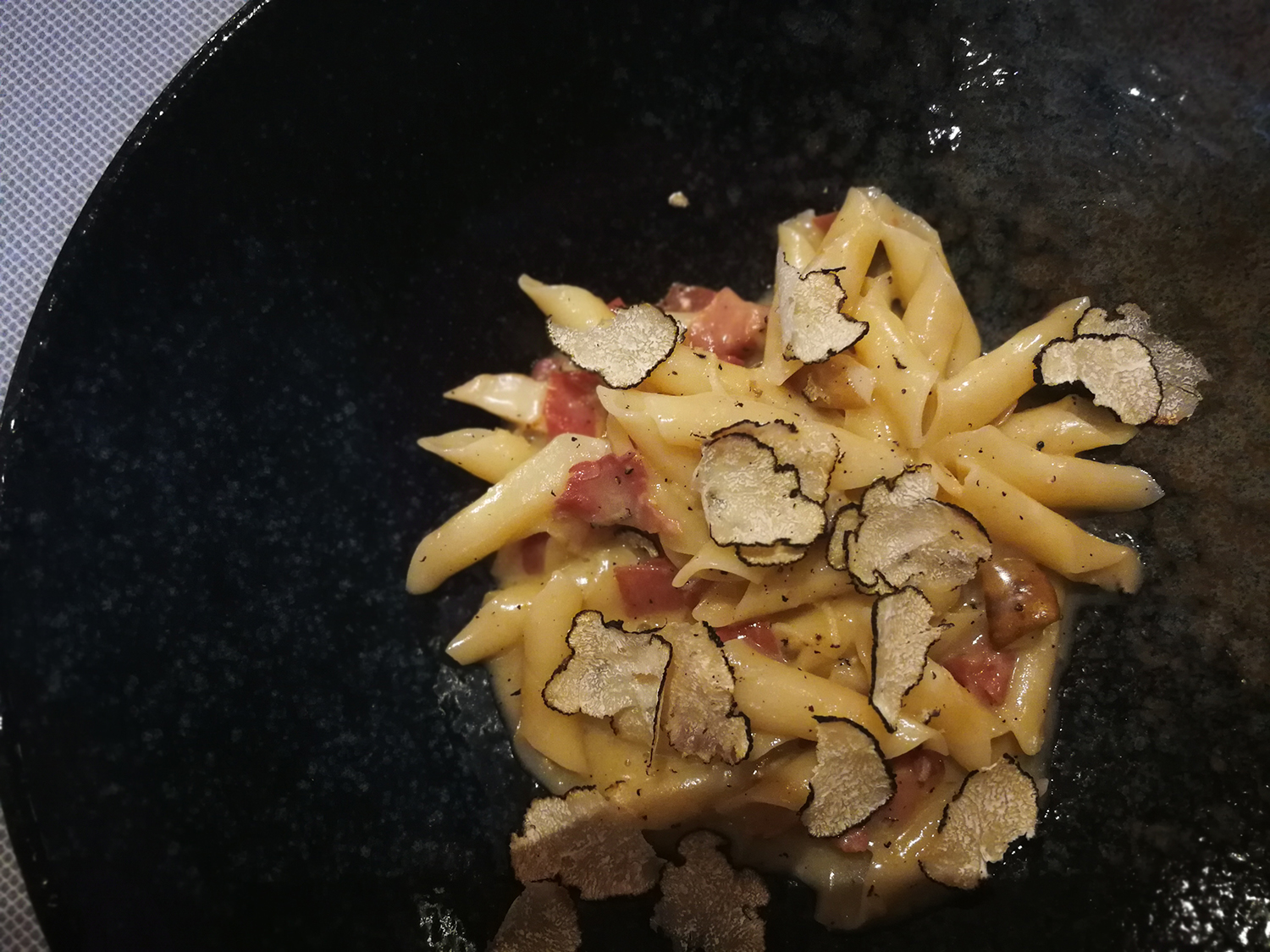 After our cruise, we stayed an extra night in Dubrovnik so we could enjoy a full day visit to Mostar. We took a private tour with a driver, and the scenery was stunning as we entered Bosnia & Herzegovina. We also made time to stop at the Kravice Waterfalls, one of Europe's most spectacular natural sights. These 25m cascades are described as a "Mini Niagara" and feature a natural pool at the base. Our driver suggested that we take a dip in the falls which was very refreshing. Finally we headed to Mostar with its Turkish influences, and of course the Stari Most, the famous reconstructed bridge and the perfect final photo opportunity.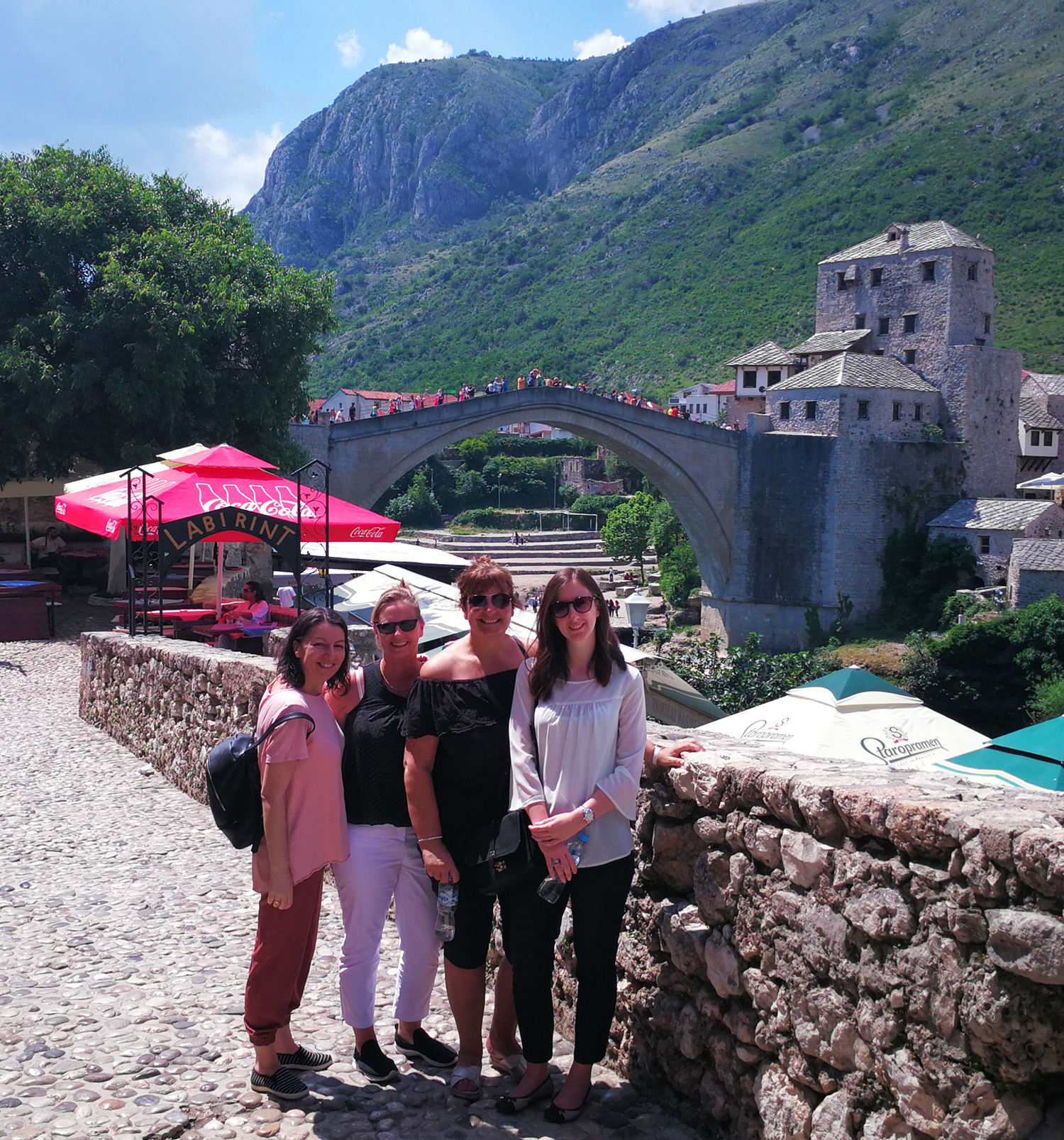 I cannot believe how many incredible and unforgettable experiences we were able to enjoy on our trip. Our itinerary was tailored by Croatia Times Travel and we could not have done it without their expert guidance and care.