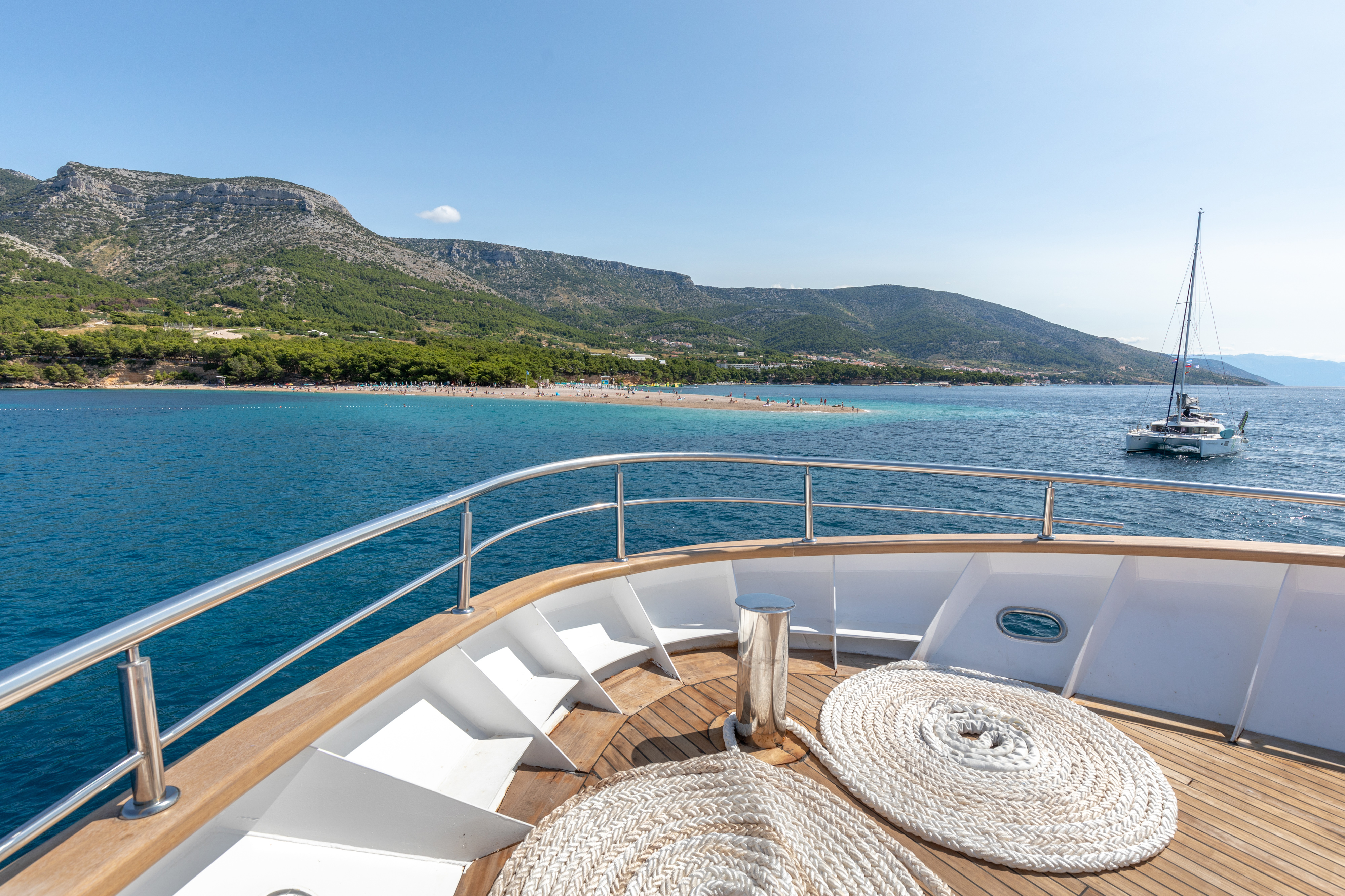 If you are looking for a holiday that combines the dreamy pleasure of relaxing days in the sun with evenings strolling through picturesque towns overflowing with a rich historical and cultural legacy, then Croatia is the destination for you, and there is no better way to experience it than on a Deluxe Small Ship Cruise along the magnificent Croatian coastline.
With its blend of imposing mountain ranges, meandering rivers, picturesque towns and villages and idyllic islands surrounded by the warm, sparkling aquamarine waters of the Adriatic Sea, the Croatian coast is perfect for this type of cruising. So, what can you expect from a week of cruising in one of Europe's leading tourism hotspots? As you board your Deluxe vessel you will feel like you have boarded your own superyacht and will immediately be wowed by the highest quality of comfort on board these state-of-the-art steel-hulled ships.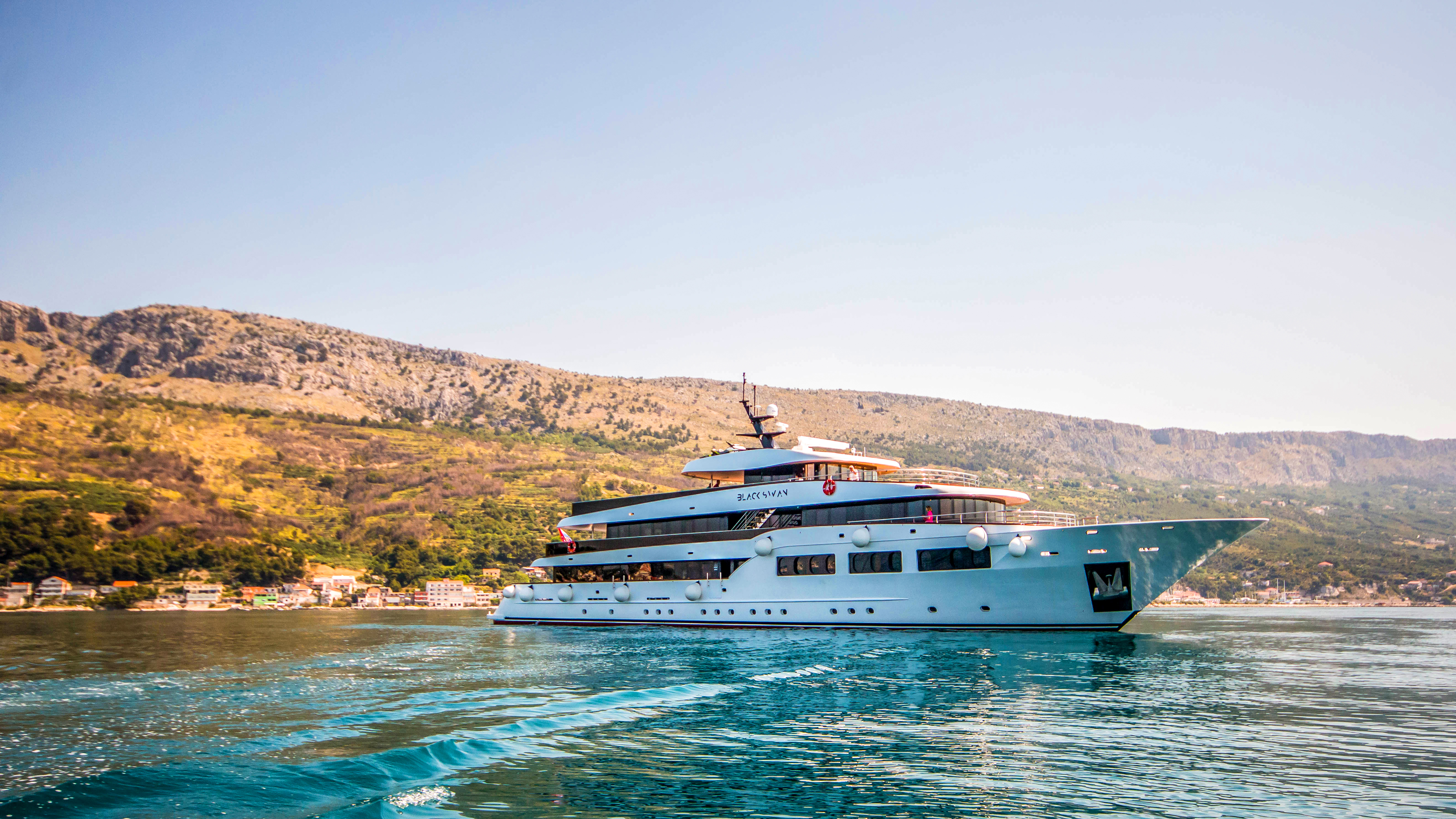 With up to 19 elegantly appointed cabins, all with private ensuites and air-conditioning, expect to share your journey with up to 38 other people. Cabins generally come equipped with a safety deposit box, bathroom toiletries, a hair dryer and a modest wardrobe. Some are cleverly designed so that you can tuck your suitcase under the bed, giving you more room to spread out. Cabins are usually allocated to Upper, Main and Lower decks with some vessels offering VIP cabins with panoramic windows or private balconies from which you can enjoy the breathtaking scenery. Otherwise the ships are spacious and comfortable with an abundance of areas to socialise with other guests, or simply relax on the Sun Deck enjoying the gently cooling sea breeze and magnificent views from the comfort of your lounger.
On a typical sailing day you will start the morning being gently awoken by the hum of the boat's engine as it leaves the port of your overnight stay. Enjoy a delicious buffet-style breakfast as you journey towards your new, exciting destination. Around mid-morning your Captain will drop anchor in one of countless stunning secluded bays, where you can enjoy a refreshing swim stop. Who needs a swimming pool when you can bathe in some of the clearest, cleanest waters in the world? The rear swimming platform on Deluxe vessels makes it easy for guests to get on and off the ship and the crew provides a host of inflatables and noodles for those who wish to lie back and relax.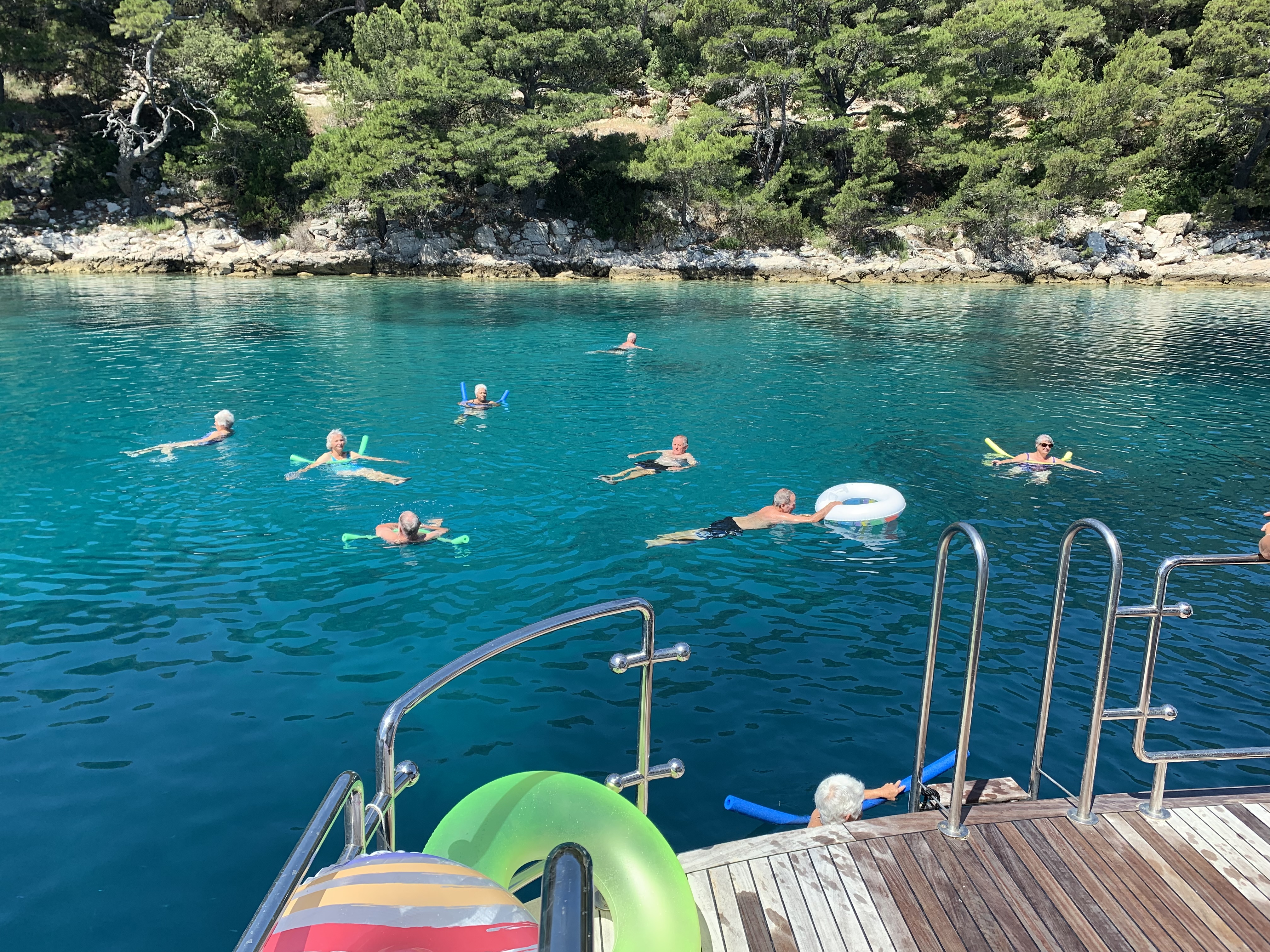 Back on board, you'll be treated to a sumptuous four-course lunch expertly prepared by the ship's skilled chefs, showcasing a blend of traditional Croatian cuisine that includes some of the best and freshest seafood Croatia is known for. No Croatian meal would be complete without a glass of local wine, which is usually included with your meal. Famous for their hospitality, Croatians love nothing more than showering their guests with a great variety of tasty treats and very generous portions, so forget the diet and just enjoy!
By mid- to late afternoon you arrive at your evening's destination. Most stops, such as Split, Dubrovnik and the islands of Hvar and Korčula, include a city walking tour where you can gain first-hand insight into the region's history from a local guide. Other less populated islands such as Vis and Mljet allow you to get back to nature and experience a quieter pace of life. In general, the evenings are yours to further explore the enchanting alleyways of these romantic little towns, immerse yourself in local culture and indulge in the cuisine and wines unique to each area.
One of the beauties of small-ship cruising is that the vessels can drop anchor right in the heart of the port towns you visit. This means no uncomfortable commuting from ship to shore via tenders – you can simply step on or off the boat as you please. The ports can be busy so often your boat will be tethered to several others, sometimes stretching out five to ten boats wide. This means crossing from boat to boat as you make your way to and from shore which may require some focus and concentration, especially if you have indulged in some latenight cocktails or local liqueurs during your evening ashore.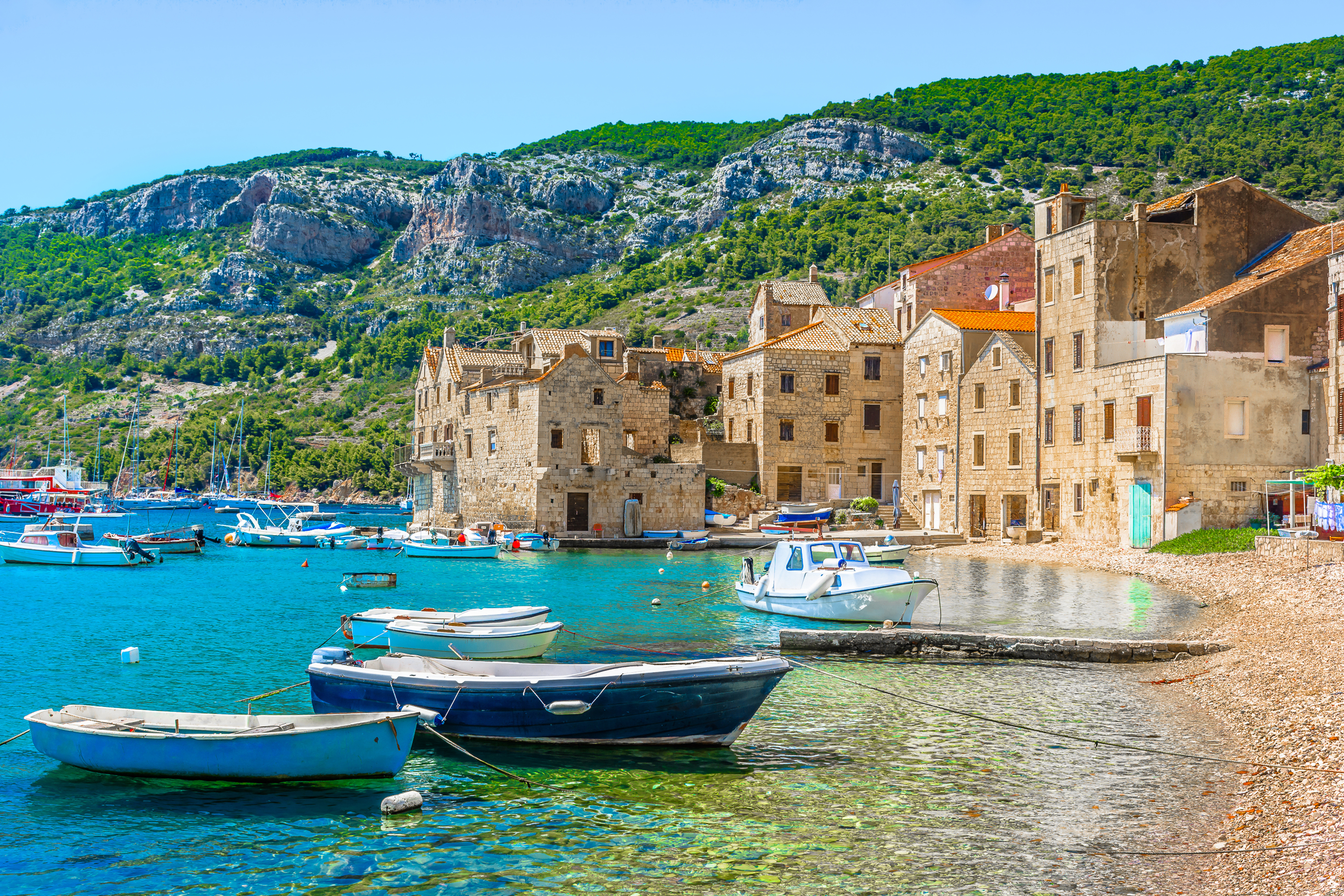 Evenings on board are a nice time to relax with fellow travellers, enjoying a drink in the salon or on the rear deck before retiring to your cabin. All vessels have an evening curfew for noise so while the air may carry the sounds of music and revelry from the port, it is not excessive. By the time your week has come to an end you will be leaving the ship feeling both relaxed and invigorated, savouring memories of magical places visited, farewelling new friends and most certainly contemplating when you can return to enjoy the delights of this spectacular country.